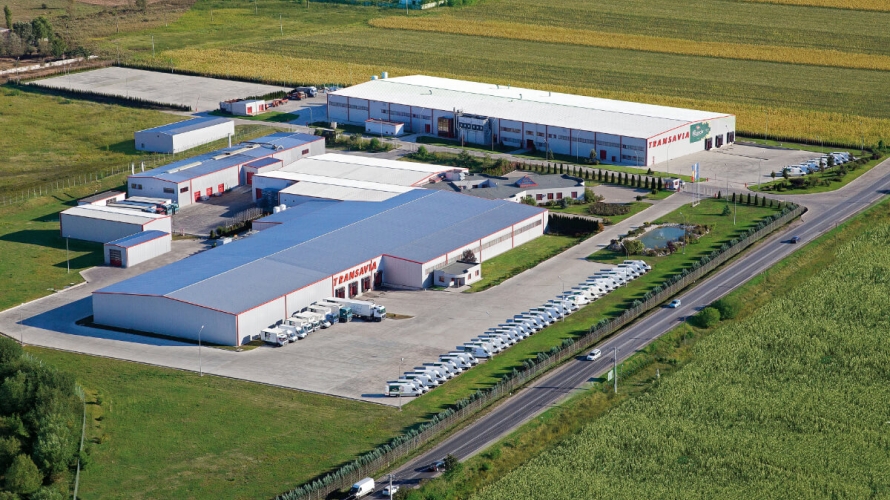 European Commission DG SANTE audit of TRANSAVIA confirms high-quality standards of slaughtering in Romania
April 4th, 2023. Alba Iulia. TRANSAVIA, the only company in the sector selected by the Directorate-General for Health and Food Safety (DG SANTE) of the European Commission to carry out an audit of the control system in the field of slaughterhouse hygiene and compliance with meat inspection requirements in Romania, has once again demonstrated that it does things exactly as it should. The reputable family-owned business, with 100% Romanian capital, impressed the European commissioners from DG SANTE with the way it operates in compliance with European legislation in the poultry meat slaughtering sector.
Carried out in March, over almost three weeks, the audit was conducted by two European auditor-commissioners from DG SANTE, along with representatives of ANSVSA and DSVSA Alba. At the end of the audit, which took place from March 06-23, 2023, the two European commissioners praised TRANSAVIA as a model of good practice both nationally and in Europe. The same positive evaluation was received from the national authorities, ANSVSA and DSVSA Alba, who emphasized that "TRANSAVIA is living proof that things can work very well in Romania too".
"Through the results of this audit, we contribute to improving Romania's image in Europe and promoting quality standards in the slaughterhouse industry. We are pleased to demonstrate once again that at TRANSAVIA, everything is done exactly as it should be, from grain to fork, and we are honored that DG SANTE's European auditors and the national authorities ANSVSA and DSVSA Alba have noted our good practices. For us, the culture of quality and food safety is absolutely essential, supported by massive investments in advanced technology and strict protocols. At the same time, our 2,300 employees understand and strictly follow all European regulations and protocols we have, thus providing our consumers worldwide with high-quality and safe products", says Dr. Eng. Ioan Popa, Chairman and Founder TRANSAVIA.
A written report will be published on the European Community's website after the visit.
The Directorate-General for Health and Food Safety of the European Commission is responsible for implementing European Union laws on food safety, public health, protecting the health and welfare of farm animals, as well as agricultural and forest crops.
As a family-owned, fully integrated business, TRANSAVIA is the only producer in Romania that produces, raises, and processes all chickens in its own facilities, thus being able to guarantee consistency for high quality and maximum safety of all products offered. Based on the best practices and strictest protocols throughout the entire production and distribution chain, from grain to fork, the company currently has a slaughtering capacity of 30,000 heads/hour.
TRANSAVIA holds a series of relevant certifications that attest to its commitment to quality, food safety, and environmental protection, including GlobalG.A.P., ISO 22000:2018, BRCGS Food Safety (British Retail Consortium Global Standards), and FSSC 22000 (Food Safety System Certification), McDonald's SQMS, SWA, GMP, SMETA, RTRS Responsible SOY, Supplier to the Royal House of Romania. These certifications demonstrate the commitment of the Romanian poultry market leader to upholding the highest standards and ensuring the quality and safety of food in all aspects of its activity, from grain to fork.
The quality and safety of TRANSAVIA products are a calling card beyond borders, where the 100% Romanian-owned company exports approximately 30% of its production to 27 countries across several continents.
TRANSAVIA is the only Romanian company that has adopted the standards to be a co-signatory of the EU Code of Conduct on Responsible Business and Marketing Practices in the Food Sector.