For Transavia, the care and respect for its employees are basic principles. For 30 years we feel as if we are a big family, guided by a number of principles and shared values.
If you are looking for a job where you can valorize your experience and knowledge or if you are at the beginning of your career but you are motivated to learn and adapt to a professional work environment, we are waiting for you in our team to write further the successful story of Transavia.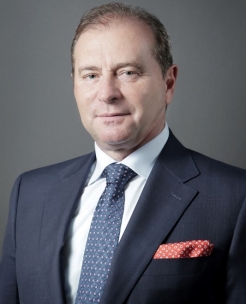 Ioan Popa
Chairman of the Board
Transavia enjoys of a reputation both at local and international level, due to its excellent results obtained during the 30 years of activity until present. Each employee is aware of the certainty of his/her success if he/she performs his/her activity with responsibility, discipline and tenacity and is open-minded and competitive. 
We express respect, deference and trust in our professional and personal relationships and we will never give up to be honest, polite and serious to build sustainable relationships.
Our work principles were explained to the entire team of Transavia. We aim to promote, together, a professional and competitive office etiquette, to protect the environment and the animals welfare and to maintain our top position amongst the Romanian employers, through the work conditions and the benefits package. In the present, we have 2000 employees in 8 counties of Romania and we are under an ongoing development.
Our ethical and professional conduct principles and rules reflect our mission, values and ideals we are committed to always comply with.
I am confident that together we will contribute to maintaining the Transavia leader position and a clean, ethical, and professional environment in which we are proud to perform our activity.
Our Company ensures jobs in its farms and factories from the 8 counties where we are present. If you are interested in occupying one of our available jobs, please submit your CV at the email address recrutari@transavia.ro.
Training Programme for students
Currently, Transavia has a cooperation agreement concluded with the Agricultural Sciences and Veterinary Medicine University of Cluj-Napoca, Faculty of Food Science and Technology, and provides students with the opportunity to carry out their internships or technological practice visits within our company.
For us, the collaboration with students interested in the Agriculture and Zootechny fields is important because we can provide them with a professional work environment, where they will be able to implement their knowledge obtained during the study years and they will benefit of the opportunity to evolve from a professional point of view.
In Transavia, the initiative spirit, the pro-active attitude and the willingness to learn are appreciated and every time we provide those who want to reach performance with our support.

Occupational Training Programmes
For us, training our employees and accustoming them with the integrated supply chain on which our activity is based are extremely important actions in order to reach best work results.
That is why we constantly organize occupational training and refreshing programmes for enabling easier integration of the new employees but also employees' updating on the most recent and performing technologies in our industry.
If you are interested to work within our Company, you must know that, for the success of your professional activity, you will participate in introductory occupational courses to be familiarized with our values, conduct and occupational ethical rules and internal regulations we must comply with in order to continue to be the leader on the local chicken meat market and one of the top employers in Romania.
We believe that for achieving the higher and higher standards, we must be responsible, hard-working, devoted and involved in the work processes and we will show concern for establishing a communication as good as possible and a work method as effective as possible in your team.