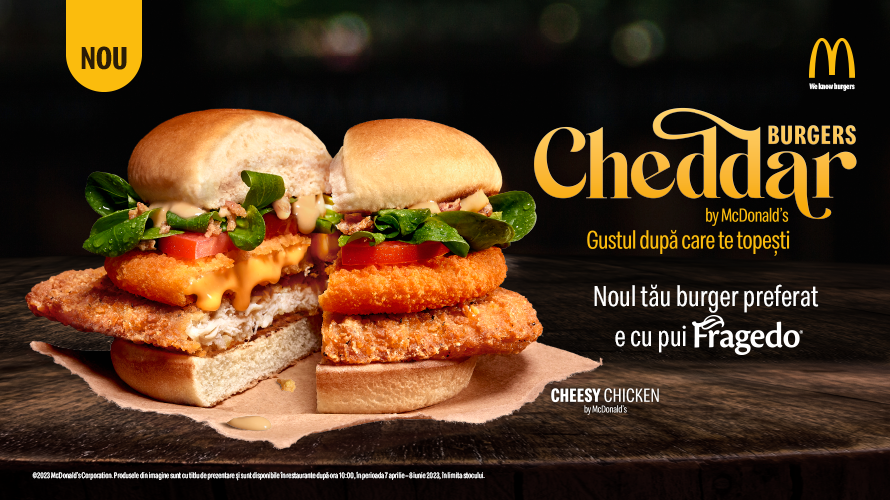 Cheesy Chicken with Fragedo chicken: a new collaboration between the TRANSAVIA team and our partner McDonald's
TRANSAVIA and McDonald's have a tasty new limited edition proposal: Cheesy Chicken with Fragedo Chicken! Savory and mouth-watering, the chicken burger impresses with a generous slice of Fragedo chicken breast, whole muscle, wrapped in a crispy layer of cornflakes, a slice of Cheddar patty, tomato, valerian lettuce, crispy onions, and Cheddar Smoky Bacon sauce, all laid on a bun with potatoes.
The new Cheesy Chicken gourmet burger will be available, along with Cheesy Beef, in all McDonald's restaurants through June 8, 2023.