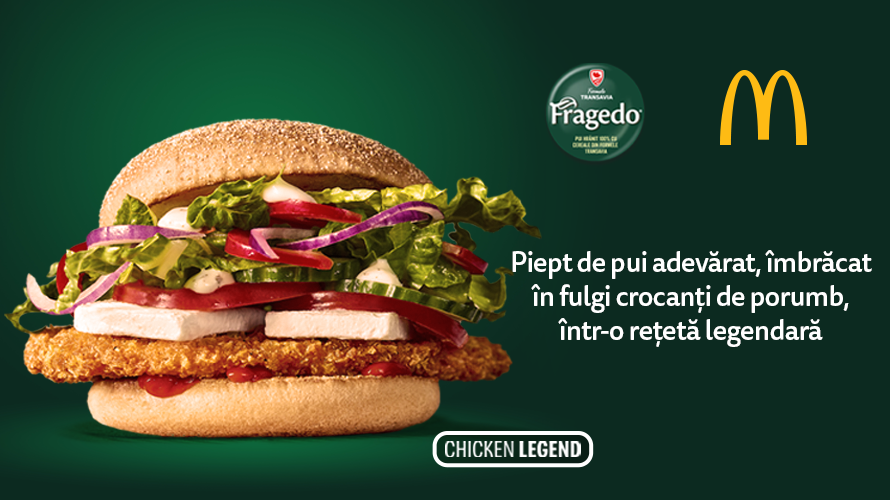 A legendary TRANSAVIA and McDonald's experience: Chicken Legend, a gourmet burger with Fragedo chicken
TRANSAVIA and McDonald's launch a new legendary, limited-edition proposal! With a recipe "tested by friends", the Chicken Legend burger surprises with a generous slice of 100% premium, juicy chicken breast from the Fragedo range of TRANSAVIA, wrapped in a crunchy layer of cornflakes. The legend of this burger is complemented by two very fragrant sauces, ripe tomatoes and Ranch, a light garlic sauce, and a fresh mixture of vegetables, which brings summer closer: tomatoes, cucumbers, peppers, salad, onions. And, for a completely unique combination, a soft and creamy cheese softens the texture of this gourmet burger.
The new gourmet burger Chicken Legend will be available, along with Epic Beef, in all McDonald's restaurants until June 9, 2022.