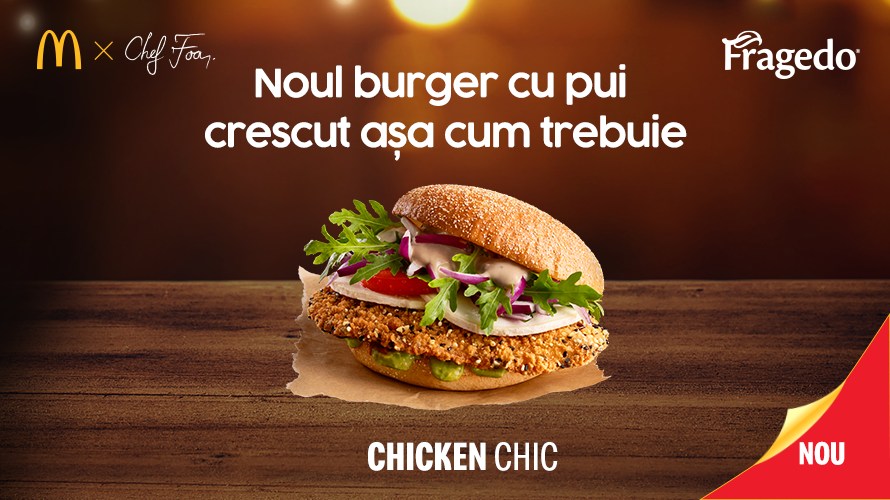 A new season, a new premium dining experience from Transavia and McDonald's
Following the great success of the summer, McDonald's and Transavia are launching a surprising new, limited edition proposal: Chicken Chic. The superior quality of the ingredients will satisfy the most demanding requirements in terms of burgers, offering a delicious mix of flavours, tastes, and textures.
The star in the new Chicken Chic is a slice of 100% Romanian chicken - Fragedo by Transavia breaded with seeds, matched with two slices of goat cheese, guacamole sauce, tomato, arugula salad, fresh red onion, and mushroom sauce, all the flavours and textures being served in a cornbread bun.
The new limited edition Chicken Chic premium burger will be available, along with Bon Beef, until January 6, 2022, in all 89 McDonald's restaurants across the country, including at McDrive and through McDelivery, within the available stock.