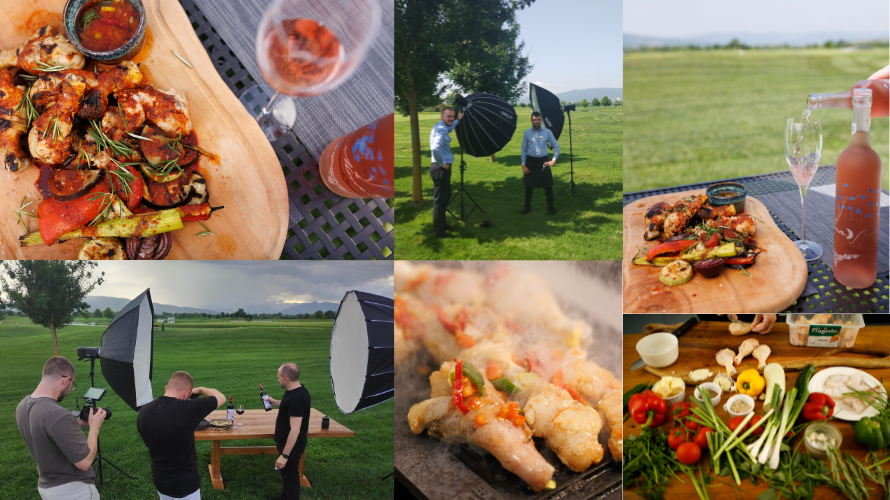 TRANSAVIA continues, alongside reputable Romanian brands, the Authentic Românesc program
07.07.2023, Alba Iulia. Following the success recorded in the first stage, TRANSAVIA launches the continuation phase of the Autentic Românesc program, and marks the collaboration of the Fragedo chicken meat brands (TRANSAVIA), the furniture retailer Mobexpert, and Cramele Recaș wines, offering content in digital media gastronomic and original lifestyle.
The experience of the presentation is completed by the charming natural setting of the Theodora Golf Club resort, which supported and hosted the efforts of the audio-video productions, inspiring the team involved in the entire creative process.
The summer stage combines, in an original way, ingredients specific to the barbecue season, the start of the new campaign being given by the dish: Fragedo chicken legs and angler fish fillet with a mix of grilled vegetables.
"The anglerfish is a fish with a chicken-like texture and a taste that goes very well with it, so the two ingredients can be easily combined for a unique authentic flavor combination." – Chef Marcian Vodnar
"The Authentic Românesc program is part of the company's effort to increase the visibility of local brands: from original quality recipes, sustainable ingredients to the launch of contests with exclusive benefits, aiming to increase the share of those who prefer products from Romania" - declares Linda Willy, TRANSAVIA Marketing Director.
The program will continue throughout the next year, preparing numerous surprises for the communities of all the brands involved, and not only those.