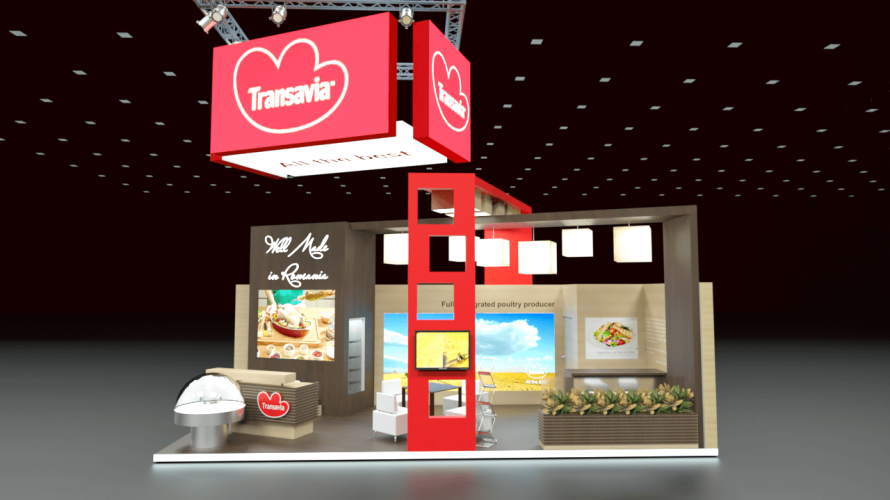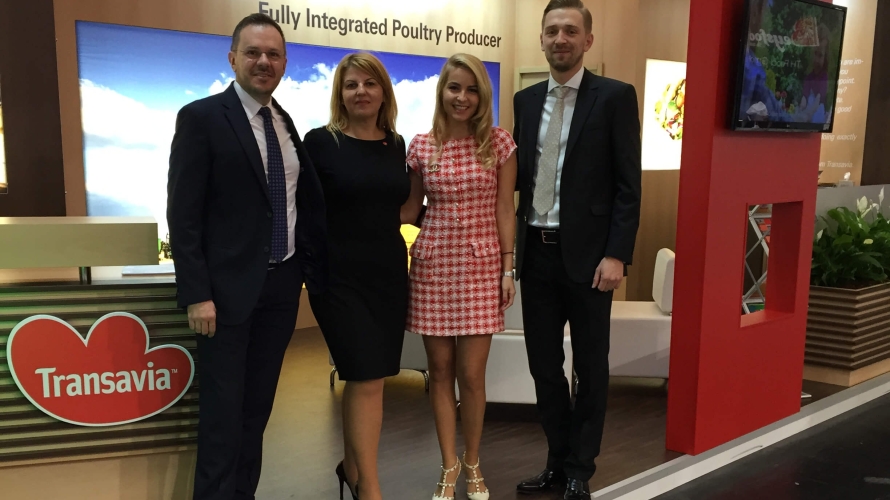 Transavia participated in the Anuga International Fair of Cologne, edition 2015
Transavia, the largest chicken meat producer in Romania, was present in the Anuga Fair, the most important international exhibit event dedicated to the agro-food industry.  The event took place between October 10th and October 14th 2015, in Cologne, Germany, joining more than 7,000 companies all over the world and more than 160,000 visitors.
During the event, it was found that the interest for the Romanian fresh chicken meat significantly increased compared to the previous Fair editions, which proved that Romanian products began to gain more and more trust on the export market and larger and larger share on the export market.
Moreover, a number of business opportunities in the field of ready-meal products were identified, Transavia having the intent to develop more that class of product in the near future.
It was also noted that most of the chicken meat producers attending the Fair invest more and more in the extension of their production capacities, this aspect leading to a significant attention oriented to certain specialized markets and product classes.
"We are amongst the few regional producers benefiting of an integrated production system that includes in the chain also the own cereal production, such advantage creating for us a number of opportunities within the international industry fairs and not only. We aimed at further addressing also the retail sector, with this regarding having the alternative to rely both on the own brand performance and on the potential of our trademarks. We succeeded already to make our presence felt on the Croatia and Bulgaria markets, where the entire range of our products is delivered under our own brand - Fragedo, but we also target other markets with potential. A significant percentage of our exports is represented by the class of ready-to-eat products dominated especially by private brands, United Kingdom being our most important destination on this segment" said Mr. Ioan Popa, CEO of Transavia.
In the last 4 years, the Transavia sales mainly aimed the EU market, especially due to the profile and trend in the global poultry meat market at international level. Transavia is present on the international market through its exports to the United Kingdom, France, Spain, Croatia, Greece, Hungary and Bulgaria.