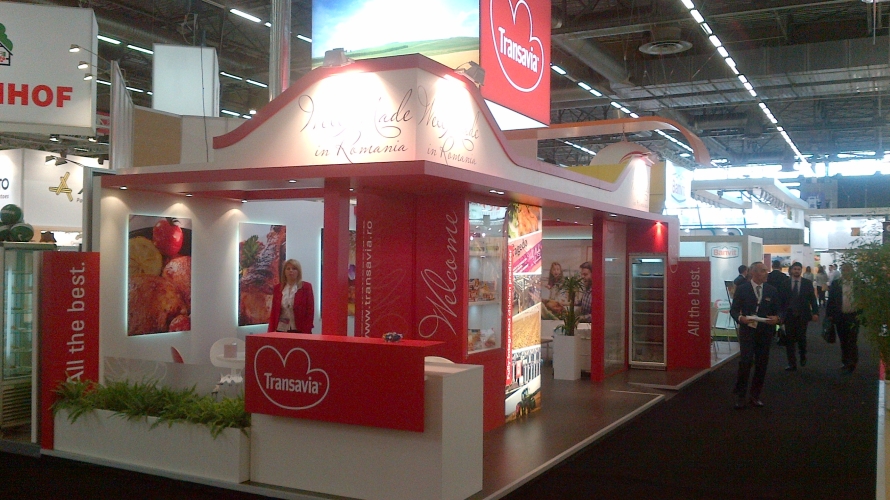 Transavia participated in SIAL 2014, the largest international fair of the alimentary industry
In 2014, Transavia participated for the second time in SIAL, the largest fair dedicated to the food industry.
The fair took place between October 19th and October 23rd, in Paris, and brought together the most prestigious companies from the food industry worldwide. Transavia was one of the few Romanian companies participating in this reputable exhibit.
"Our participation in SIAL is a recognition of the Transavia product quality and experience accumulated in the poultry industry in Romania. Our products are appreciated beyond our country borders and, in this manner, we succeeded to gain partners all over the world and to export in countries such as, without limitation, United Kingdom, France, Spain, Croatia. For more than 20 years we constantly invest in technology and machines to become a quality benchmark in this field, and the remarkable performance registered over the years, confirm our leading position in this industry" said Ioan Popa, CEO of Transavia.
The SIAL fair, organized for 20 sectors, aims to bring together in the same place the most important retail and trading, food industry, agro-food industry and wine-making industry companies.
At the 23rd edition of SIAL, more than 6,300 exhibitors from more than 105 countries participated.
More than 150,000 visitors, amongst who were culinary industry representatives internationally recognized, famous chefs, representatives of the largest companies in this sector, retailers and other collaborators, visited the stands of the big brands present at the event.