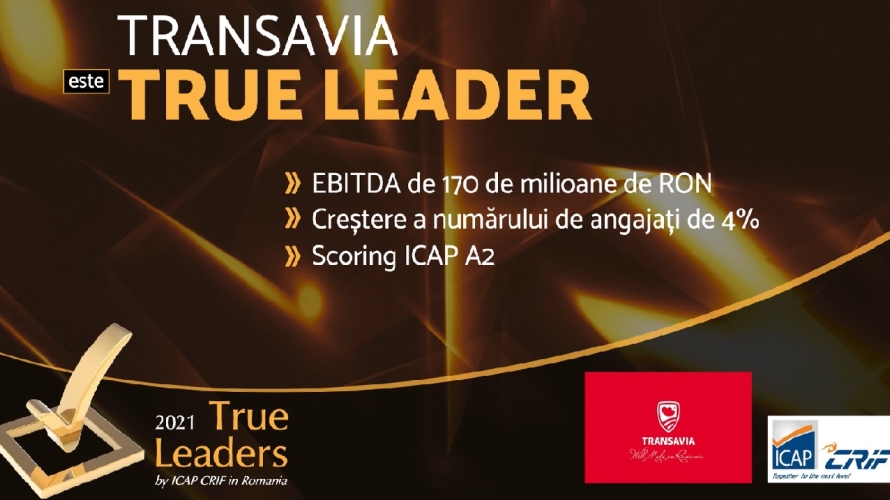 TRANSAVIA IS "TRUE LEADER"
TRANSAVIA has been awarded as TRUE LEADER, at the 7th edition of the ICAP CRIF Romania Gala, which took place yesterday, 16th of November 2022, at Marriot Hotel, Bucharest.
The recognition comes as a result of the very good financial results in 2021, the increase in the number of employees, the low credit risk (ICAP Credit Score A2, best scoring for a company from Romania), and the consolidation of the leading position in the sector.
"Our success is based on the trust consumers place in us every time they choose our products. And as a 'true leader', our performance is due to the leadership spirit of our colleagues who are doing things right every day."
During the ceremony organized by one of the leading business information providers in South-East Europe, TOP companies in Romania with outstanding performance in 2021, which simultaneously meet 4 criteria, were awarded:
- they are part of the top 500 companies in Romania in terms of profitability (EBITDA 2021),
- have an increase in the number of employees 2021 vs. 2020,
- have a low credit risk (ICAP Credit Score from A1 to B2),
- are leaders in their industry.