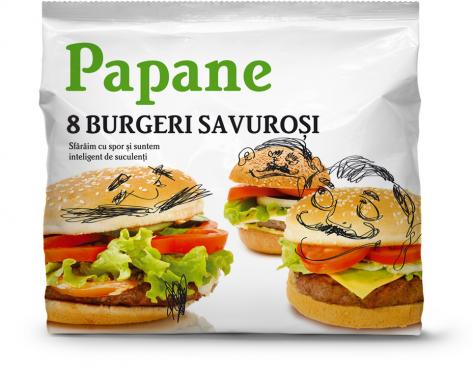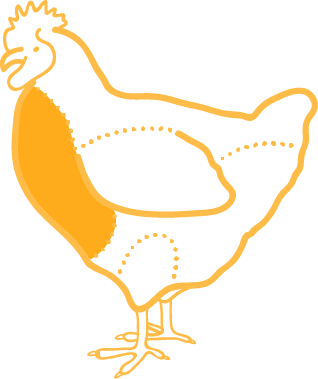 Papane Chicken Burgers
Papane chicken meat assortments are produced using cutting-edge technologies that ensure product freshness and delicious flavour.
The chicken meat used in Papane is baked and then frozen. This particular detail in the cooking process ensures the preservation of nutritional qualities, and the certainty you enjoy healthy food.
*The use of any hormonal substances in poultry breeding is prohibited by law.
Remove packaging.
product can be cooked from frozen;
place in a preheated oven (on a baking tray, with no oil) at 200 °C for 12-14 minutes;
cook using a preheated oil pan or a deep fryer at 180 °C and fry for 2-3 minutes;
check product is piping hot and cooked throughout before serving;
do not reheat.
Store at -18 °C.
For your individual freezer, follow the star marked instructions:
★★★   -18 °C   see back of pack
★★☆   -12 °C   1 month
★☆☆   -8 °C    1 week
Refrigerator:     24 hours
Do not refreeze once defrosted.
NUTRITIONAL VALUES (100G)