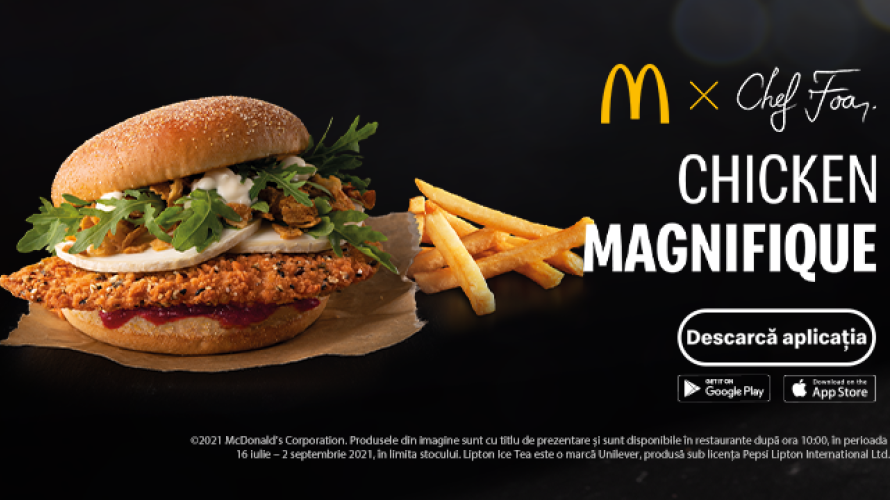 A "magnifique" partnership: McDonald's, and Transavia
The new collaboration between the TRANSAVIA team and our partner McDonald's is bringing a new premium burger with Fragedo chicken meat: Chicken Magnifique. Launched in a limited edition in all McDonald's restaurants, through Delivery or at McDrive, the delicious Chicken Magnifique will bring joy to the Romanian consumers, starting today, July 16th.
The Chicken Magnifique burger surprises consumers with a generous slice of 100% premium, tasty Fragedo chicken breast from TRANSAVIA, in a seed-mix breadcrumb, covered by two generous slices of goat cheese, over which the arugula is added and fried onions. The dish is seasoned with cranberry sauce and garlic sauce and placed in a fluffy cornbread bun.
"Our partnership with McDonald's, built on the trust and attention that each of us pays to quality standards, brings to Romanian customers a premium product created with Fragedo tasty chicken breast, well made in Romania, that together with the rest of the magnificent ingredients carefully chosen will spoil the taste of Romanians all summer long. "