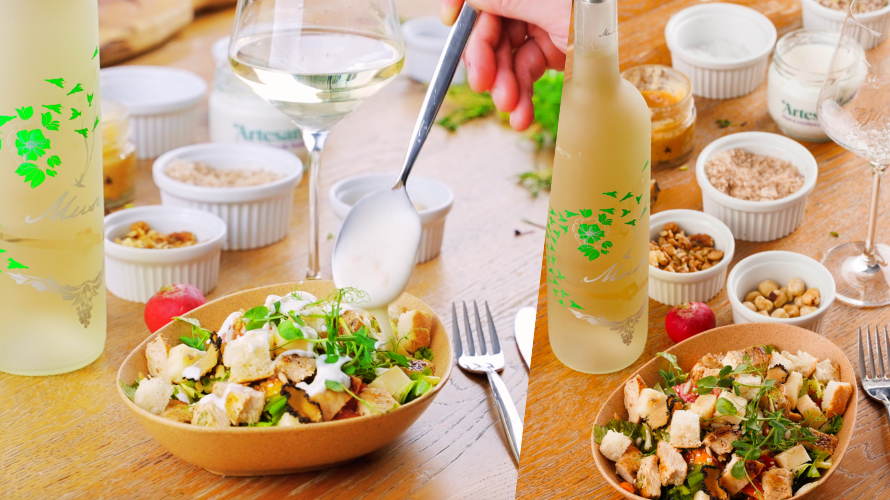 New partners join the Authentic Romanian program, initiated by TRANSAVIA to promote local products
03.08.2023, Alba Iulia. TRANSAVIA continues the Authentic Romanian program with new prestigious partners and distributes, in digital media, new culinary creations made, in addition to the Fragedo assortment, with ingredients from the dairy company Artesana and the producer Aurum Noble Honey, pure Romanian honey and products on honey base, from 100% natural ingredients.
"We joined this program with joy and enthusiasm, because it fits our set of values ​​and objectives: supporting Romanian business, promoting Romanian brands and national gastronomy, with quality ingredients, sustainably obtained. " - declares Alina Donici, Managing Partner of Artesana.
"This approach is an opportunity to unite the forces of Romanian brand owners to inspire their audiences and we aim, through the quality of the products we offer together, to increase the share of those who prefer products from Romania.
At the same time, our messages will contribute, in addition to increasing attachment to Romanian brands, to the generation of income, jobs and to improving the national reputation and to the preservation of product manufacturing traditions." – says Linda Willy, TRANSAVIA Marketing Director.
According to a study on the development opportunities of Romanian brands, carried out by the research company iSense in May 2023, the top of mind attributes associated by consumers with Romanian brands are: tradition, authenticity, own household, natural, organic products, premium, plus two others that attract attention: novelty and innovation.
The perception of the local producer has not changed much compared to last year: it is the one who sells the products in the region where they are produced or the one who comes from certain specific geographical regions. Compared to 2022, local producers are much less associated with traditional recipes.
Moreover, consumers expect openness to newness, innovation, to a reinterpretation of tradition and combination with elements from other cultures.
Own brands are naturally associated with local producers, but are expected to deliver innovation and variety. We notice a trend based on innovation, artisanal products and a reinvention of tradition.
This is why the month of August brings to the public an oriental mix of salad with Fragedo chicken breast and natural yogurt dressing.
"I chose a dish full of freshness, very suitable for the warm season, quick and easy to make. Thus, even the most demanding will enjoy a light lunch or dinner, without much effort." – Chef Marcian Vodnar