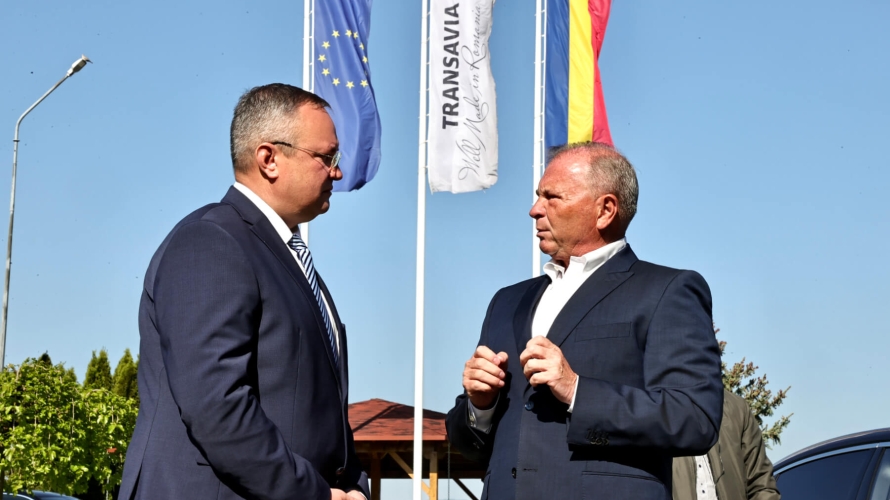 Prime Minister Nicolae Ciucă, visiting TRANSAVIA
Yesterday, the 12th of May 2022, Prime Minister Nicolae Ciucă met the President of TRANSAVIA, Dr. Eng. Ioan Popa and they visited the largest chicken slaughterhouse in Romania, with a processing capacity of 12,000 chickens per hour.
" What I saw today in this company, the technology and the equipment it works with, gives me confidence that Romanian producers are able to offer quality products to the market and to be partners in the Government's effort to guarantee food safety. It is a business model that the Government encourages to be replicated by the business environment", said the Prime Minister.
During the talks with the management of TRANSAVIA, the Prime Minister mentioned his appreciation for the sustainable business model of the host, based on the good practices and protocols in the production and distribution chain, able to ensure quality products for consumers.
Constantly investing in the sustainable development of its business, TRANSAVIA is an important employer at the national level, generating over 2,300 direct jobs.
TRANSAVIA plays a significant role in the local and regional economic development by prioritizing the procurement from local or international suppliers based in Romania (approximately 90% of the 1800 suppliers), as well as by locating farms in eight counties in the country.