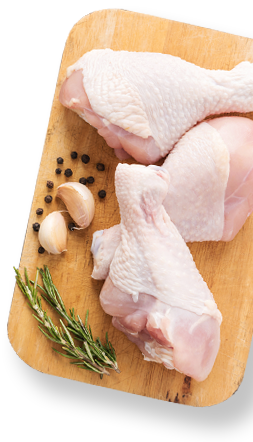 Pure and safe from grain to fork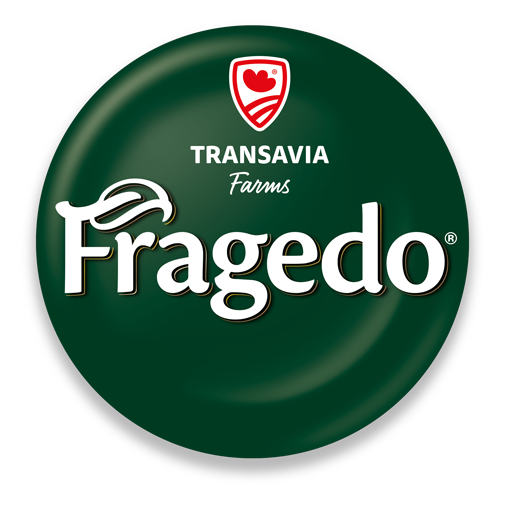 Fragedo is the premium brand that signatures all Transavia products and guarantees for the safety and quality of the poultry meat. Fragedo is the perfect choice for all those who want to eat high-quality, natural products that ensures the taste and nutritional value, at the highest level.
In Transavia Farms, chicken are raised with care, complying with all european legal standards and controlling in all details the poultry growth and well-being. Chicken are growing naturally, due to the excellent farm conditions and the fodder prepared with the best ingredients, with grains from Transavia's vegetal farms. The final chicken meat products maximize these advantages with their nutritional quality, soft texture and savour, appreciated by the most demanding consumers.
Fragedo can be found in major retail chains, with a new packaging, specially developed to ensure the product freshness and quality. The innovative design and details of the packaging confirm the natural and honest production process and also a comfortable and pleasant way of cooking.
"Pure and safe from grain to fork" reflects the promises of the unique food safety, certified by holding a full control of the entire production chain: from grain production, in Transavia farms, feed mill, breeder and broiler farms, hatchery, slaughterhouse and meat processing plant, to retail distribution, in order to offer the best food standard to Romanians and consumers worldwide.
With the launch of the new packaging, those who choose Fragedo will enjoy a mix of diversity, color and vitality through a strong visual experience.
Moreover, consumers can choose from a wide range of fresh and frozen chicken meat products.
Fragedo products available for ONLINE orders at:

THE PERFECT MIX OF MARINATED ASSORTMENTS – seasonal assortments made with the tastiest spice mixes for picnics and barbeques prepared on the grill, during vacations, holidays or leisure time.